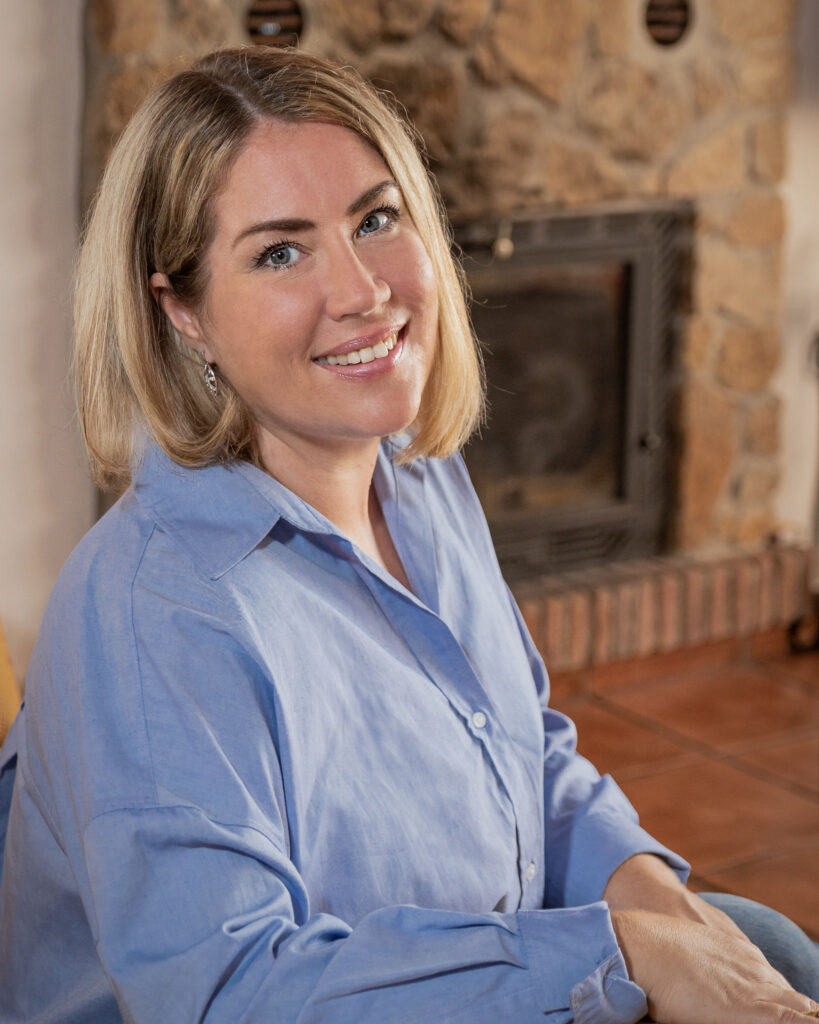 ELISA
Ayurveda Costa Del Sol was founded by Elisa Jouttunpää in 2019. Elisa lives in Spain, Fuengirola in the beautiful Andalucia. She is an Ayurvedic therapists and a Sports massage therapist. She was born in Finland and have lived in Spain from the year 2013. She have studied both in Spain and in India.
Our mission is to pass forward information about natural well-being and we love to share our experiences about natural healing.
 Studies:
First level Ayurvedic Massage therapies,  2018, Malaga Spain
Second level Ayurvedic massage therapies and Ayurvedic medicine, 2019, Malaga Spain
Panchakarma, Dr. Chandrakant Pawar´s Shashi Clinic, 2019 India
Licenced Sports massage therapist, 2020, Finnish Sports massage institute, Fuengirola Spain 
How I became an ayurvedic massage therapist
I´ve been practising yoga for many years and with yoga I found ayurveda.  These natural remedies complete each other. Both with ayurveda and yoga we can maintain good health and keep the illnesses away. I was first interested in ayurvedic diet and herbs, but very quickly with my studies, I found out that ayurvedic massage is such a big part of well-being that I wanted to learn more about it. Now I couldn't think of living without being a massage therapist – I love giving massages.
It was a very interesting experience when after a few years with yoga I started to get to know how my body and mind works together. I used to live a very hectic life as I studied business and later worked in the corporate world for many years.  I started to notice how different emotions affect my body. I became more sensitive and I started to feel the connection with nature. I used to be a city girl and now I found my way closer to nature and need to harmonize with natural rhythm, listening to my body, mind and needs. This is what ayurveda is all about – living in harmony with nature and living in a way that is good to our Prakruti, our own personal constitution. We respect the individual differences and there is no fit for all with routine or diet. We want to eat the foods that are individually good for us, and also other routines such as what kind of sports or daily schedules go well with our constitution. 
I studied ayurvedic massage and medicine in Malaga. I also studied Panchakarma therapies in India in an Ayurvedic hospital. This trip to India was very eye opening how ayurveda is still used as a main treatment in many health problems. Ayurveda is also used together with allopathic medicine. In many cases ayurvedic remedies are more preventive and are used to maintain good health and prevent illnesses. I am also a licenced massage therapist and I studied a Finnish degree with traditional and sports massage. I´m many times combining these techniques to give the client the best possible treatment. 
Many of my clients have said that my massage is the most complete experience they have had with massage. Not many are familiar with ayurvedic massage, but it really takes care of both the mental and physical aspects. I want to bring love and caring to all my massages and every client is really special to me. I want to give unique experiences and help the clients get an inspiration for self love and lead them to take good care of themselves. I found ayurveda with a process for self healing and it has given me so much well-being that I´m really happy to pass the knowledge forward.
I have had the privilege to be Elisa's client for a couple of years now, and I cannot recommend her Ayurvedic massage therapy highly enough! Elisa has a gift of making her clients feel comfortable and at ease with her warm and welcoming manner. In addition, her ability of creating a calm and serene environment makes it easy to relax and let go of worries. Initially, I sought out this treatment to help alleviate arthritis pain in my hands. She treated first my hands by pouring warm oil on them, followed by a reinvigorating full-body massage. Afterwards, I was in heaven without pain, and I have never looked back! Elisa is a caring therapist and compassionate individual whose enthusiasm of her work and deep understanding of Ayurveda and other healing modalities bring joy and relief to her clients. She is also a dear friend of mine for which I am truly grateful. If you are looking for a way to relax your mind, rejuvenate your body and soothe your soul, look no further!
Elisa is very versatile masseuse, since she has a background in both "traditional" sports massage as well as Ayurvedic massage. She can easily spot the problematic areas in my body and has been able ease the pain and stiffness already with the first massage. Also, Elisa has always been able to give me some tips on how to work on these problem areas in my everyday life. Lovely person. I can warmly recommend her!
Very good and professional massage.